Carboxylic Acid Reactions: Acid Chloride formed using Carboxylic acids and SOCl2
Carboxylic acids can be reacted with thionyl chloride (SOCl2) to form acid chlorides:

This reaction is pretty straight forward; the OH group gets replaced with a Cl group. There aren't any "trick" reactions with this reagent and functional group; if there is a carboxylic acid group simply replace the OH with Cl.
The reaction mechanism is depicted below: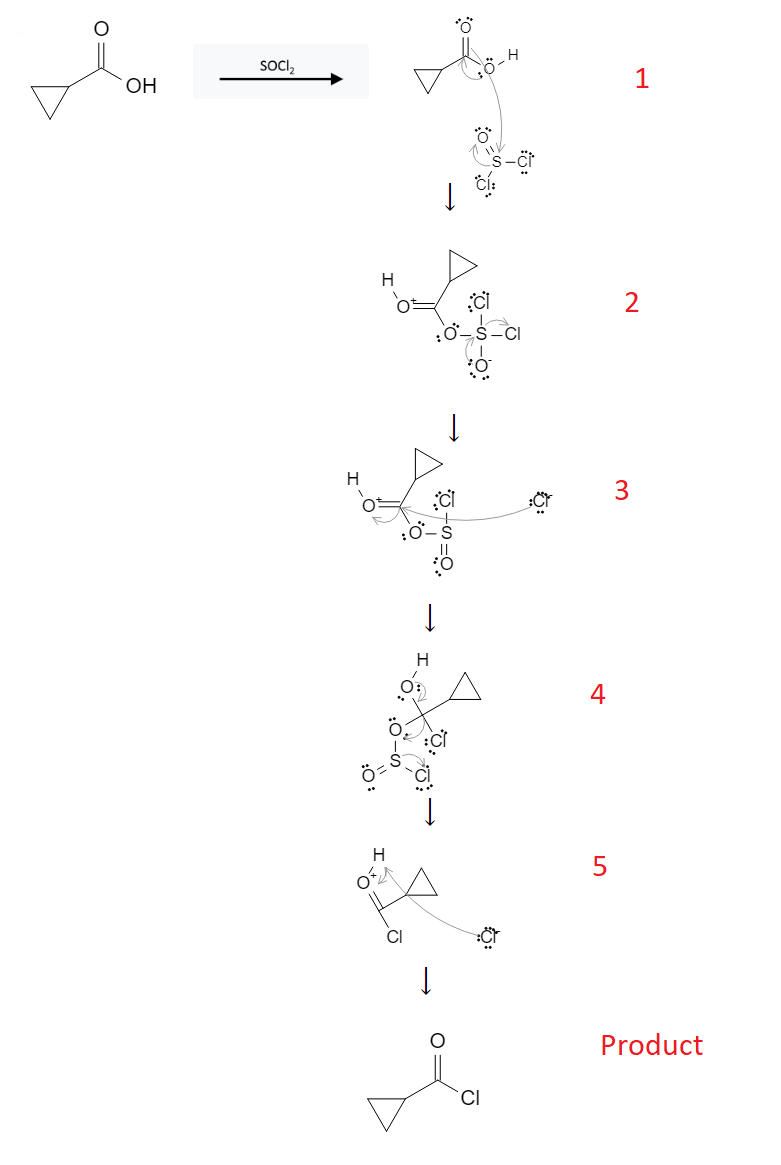 In the first step, the free electrons from the double bonded oxygen atom bind to sulfur atom on SOCl2. This sends electrons from the sulfur-oxygen bond to the oxygen atom. Simultaneously, the electrons from the OH group form a double bond with the original carbon atom.
In the second step, the electronegative oxygen on the sulfur molecule reestablishes its double bond with the sulfur, kicking the chloride ion off.
In the third step, the chloride ion attacks the original carbon atom, breaking the newly formed double bond between the carbon atom and OH group.
In the fourth step, the electrons on the oxygen from the original OH group come down and form a double bond with the original carbon. This sends the electrons from the carbon-SOCL2 oxygen bond to oxygen, freeing the chloride ion allowing SO2 gas to be released.
In the fifth step, the chloride ion attacks the free proton attached to the oxygen molecule, completing the reaction.
This reaction uses SOCl2 as its reagent. SOBr2 (thionyl bromide) would be the exact same mechanism and reaction, simply substitute the Cl atoms for Br atoms.