Epoxide Reactions: Epoxide Ring opening under Acidic Conditions
Epoxides treated with nucleophiles under acidic conditions result in the epoxide ring opening: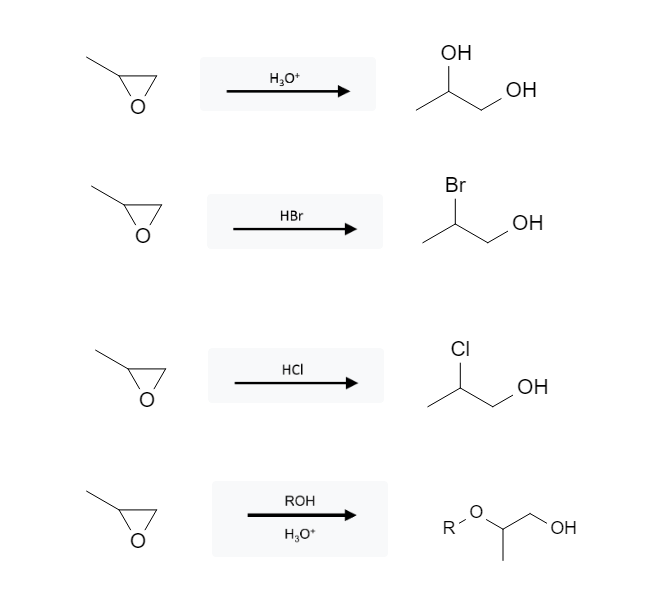 Under acidic conditions, the nucleophile is added to the more substituted carbon. This is a short list of potential reagents that would open the ring this way, be sure to look out for acidic and not basic conditions.
The reaction mechanism is depicted below using HBr, however, other reagents would likely behave in a similar fashion: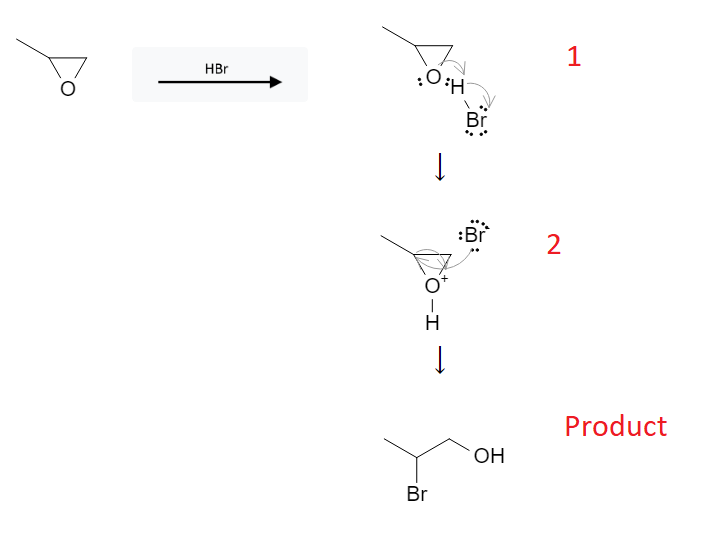 In the first step, lone pair electrons from the epoxide-oxygen atom attack the proton on the HBr molecule.
In the second step, the free, negatively charged bromide ion, attacks the backside of the intermediate structure, causing the epoxide bond to break between the most substituted carbon and the oxygen. This is also the step where stereochemistry inversion would occur as the bromide ion performs a "backside attack".
There are many reagents that can be used to open rings however, when nucleophiles are added under acidic conditions, a "Markovnikov" like addition occurs, as opposed to basic conditions where an "anti-Markovnikov" addition occurs.